Situated on Tasmania's wild and rugged west coast is Heritage Landing on the Gordon River amongst the Tasmanian Wilderness World Heritage Area.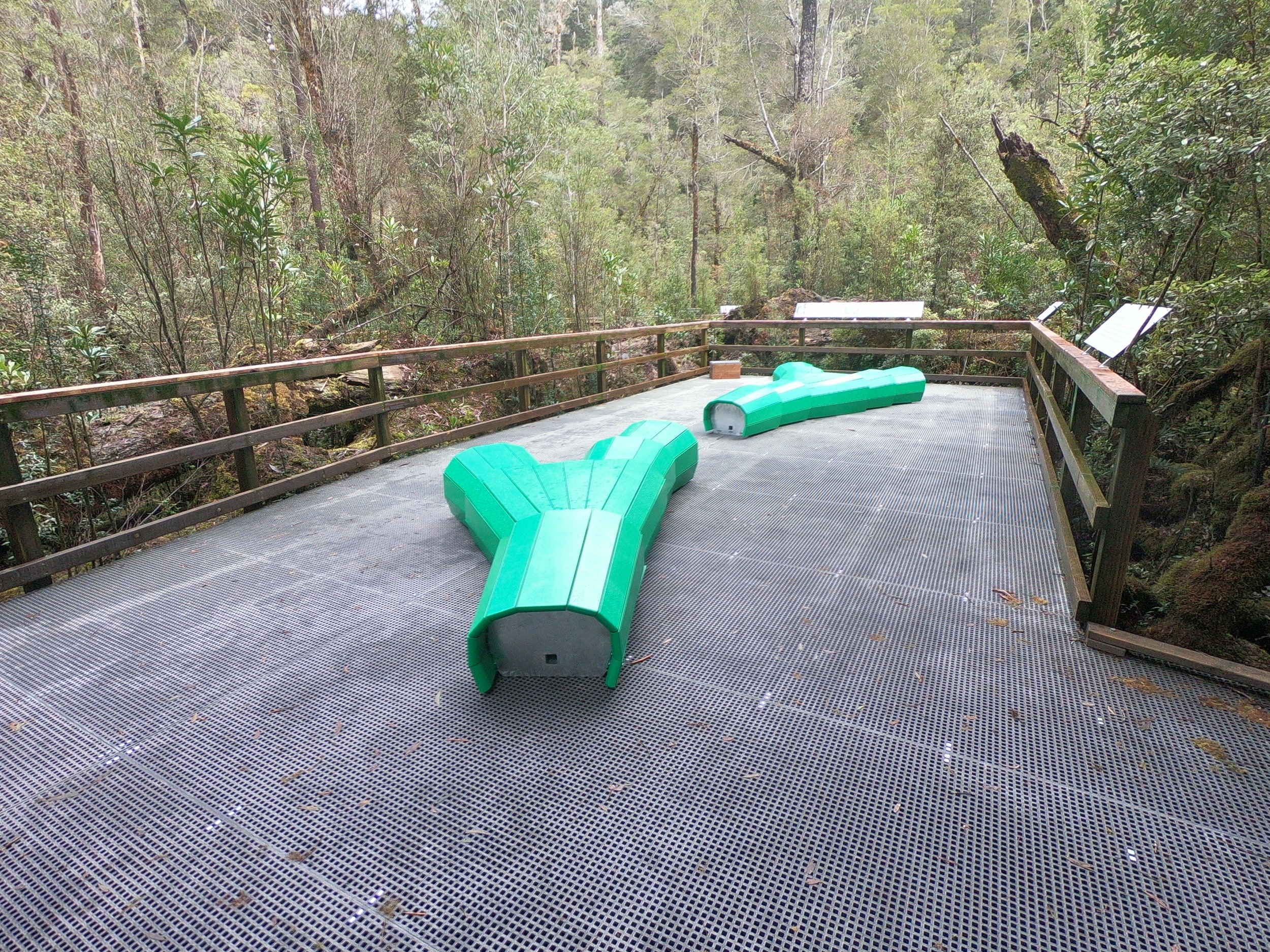 The form of the seats make reference to their surroundings, inspired by the leaf of Tasmania's oldest trees, Huon Pine. The seat planks were hand made using recycled HDPE panels. The material was chosen to withstand the constant rain and threat of tree limbs falling on the platform.
Installation on the remote site was only possible by the local tourist boats which run twice daily, allowing only a short window of opportunity to install the 24 seat modules.